The case against Gatto was weak but it was still a murder case and he was in the hands of 12 strangers.
He was 49 – if he was found guilty, he would probably have been given a minimum of 16 years and would just about be ready to be released – aged 65.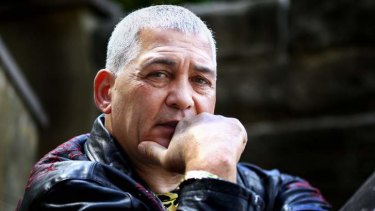 Whatever you think of Gatto – and he has plenty of friends and enemies – he is legitimately brave.
He joked with his family, told them he loved them and then said, "We are going to hear the
most important words of our lives, it will either be one word or two".
For some reason, thinking I was an honorary Gatto, I said, "Don't worry Mick, it will be two –
not guilty." He looked through me and said, "I hope you're right."
I thought, "Shit, so do I." And it was two: "Not guilty."
Sometime later I asked Mick if he would do a sit-down interview with me for a documentary by the best in the business, Terry Carlyon.
Gatto said yes although he could have commanded big dollars from some elements of the media.
We met at his then heavily fortified home. Pictures of his fallen friends were in one room, pictures of Hollywood gangsters were in others and there was a boxing gym at the rear.
The Gatto story is the subject of the first episode of The Age's Naked City podcast – The Best Defence is Self-Defence. No subject was off limits.
On Veniamin, who in 2004 he shot dead in a Carlton restaurant: "Next minute he stepped back and produced a gun, we had a struggle, one nearly hit me in the head. Fortunately he got shot, I never – he died and that was the end it. The rest is history".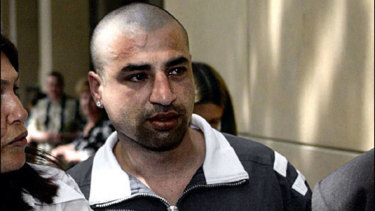 On Carl Williams: "Carl got shot and he was entitled to retaliate however he wanted to retaliate. If I was shot by someone, I'd be trying to even … I gotta be honest, I feel sorry for him, but he's over 21." (Not anymore he was killed in 2010 in Barwon Prison).
For decades, Gatto was well known in the circles he frequented, liking to "fly under the radar" until the Underbelly War made him a household name. If he goes to the boxing or a charity bash these days, people queue for a selfie and an autograph.
He says while it is a pain he always agrees, "Because you never know who is going to be on a jury".
John Silvester is a Walkley-award winning crime writer and columnist. A co-author of the best-selling books that formed the basis of the hit Australian TV series Underbelly, Silvester is also a regular guest on 3AW with his "Sly of the Underworld" segment.