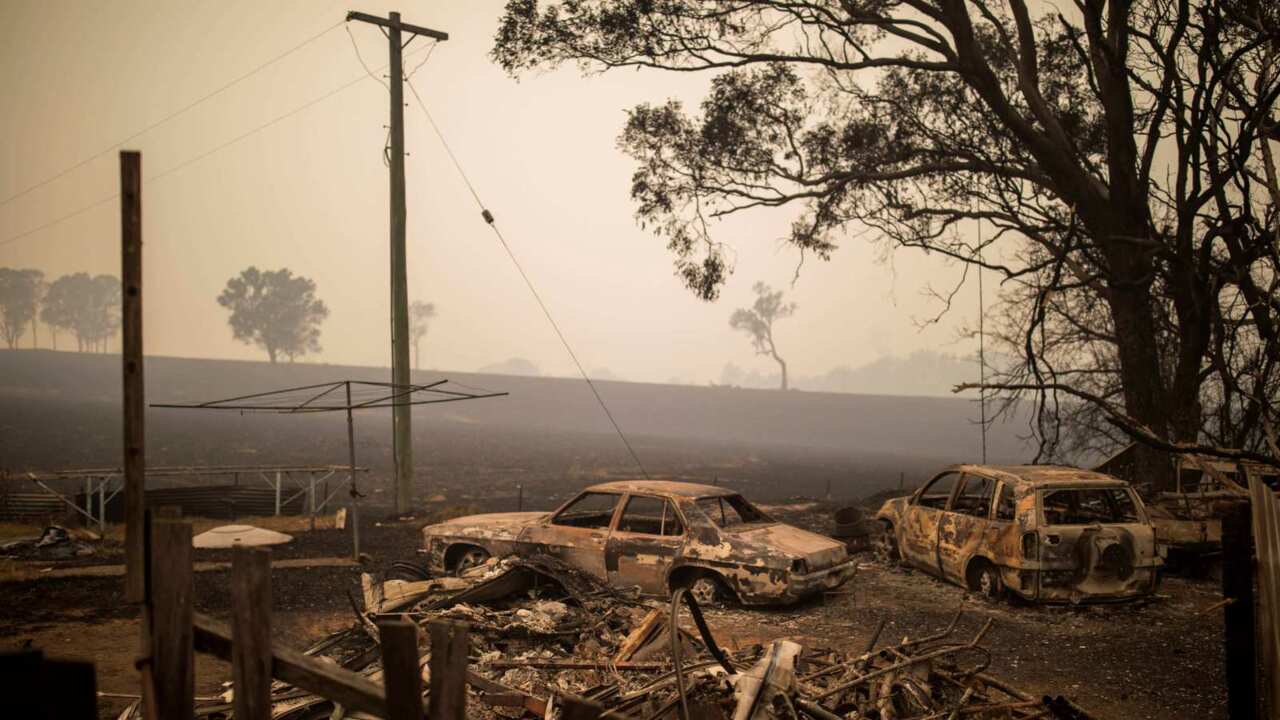 A state of emergency has been declared for all of NSW, starting on Friday and lasting for one week, as thousands of tourists and residents attempt to leave the state's South Coast ahead of worsening conditions on Saturday.
Thousands are fleeing NSW's South Coast, Kosciuszko National Park and the Snowy Mountains after blazes on New Year's Eve destroyed more than 380 homes.
Rural Fire Service Commissioner Shane Fitzsimmons has urged people to leave the impacted areas if they can, saying authorities are anticipating "very difficult" conditions over the weekend.
"So we're going to have a very long, difficult day of hot, dry winds, dominating out of the north, north-west before a southerly change emits.
It is going to be a very dangerous day. It's going to be a very difficult day".
Image: News Corp Australia