A second Victoria Police employee has been suspended over sharing photographs of Dean Laidley while the former AFL coach was in custody.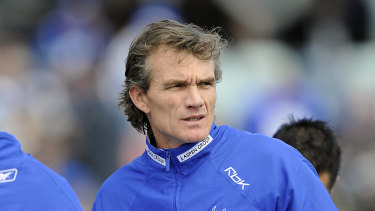 Late on Tuesday, police confirmed Professional Standards Command had suspended a male senior constable from the southern-metropolitan region, and expect to charge him with unauthorised disclosure of information.
On Monday, Senior Constable Shane Reid was stood down over sharing photographs of Mr Laidley wearing a wig and make-up on Sunday.
Loading
The former North Melbourne coach and premiership player was arrested in St Kilda on Saturday night and charged with stalking and other criminal offences.
Deputy Commissioner Shane Patton on Monday said the photos were shared with six other people, including civilians, via the messaging platform WhatsApp.
More to come