The site will have 24-hour security and supervision.
The government said it would house up to 44 residents for about six months, before reviewing the plan.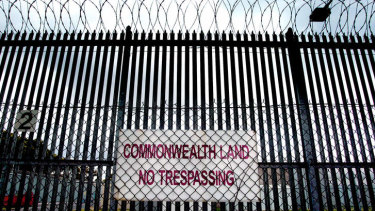 No sex offenders will be allowed to stay at the site.
The centre will include shared communal facilities, living areas and kitchens. Work is under way to refurbish the complex and is expected to be finished late this month.
The first residents would then move in by June.
Mr Carroll said the coronavirus pandemic had created "unprecedented challenges, including for the justice system".
"We know that if prisoners don't have access to the right support and services, including a roof over their head, when they are released they are more likely to reoffend," he said.
Mr Carroll said more than half of all released prisoners were expected to be released into homelessness so the Maribyrnong facility would help limit the spread of coronavirus among "vulnerable cohorts".
So far there have been no reported cases of coronavirus in Victorian prisons but advocates fear that an outbreak could have dangerous consequences.
There have also been calls for some elderly, Indigenous and ailing prisoners to be released into home detention if they pose no risk to the public.
Meanwhile, the state government confirmed Victorian prisons had been conducting about 600 "virtual visits" a day across the jail network.
Personal prison visits were suspended on March 20.
"Family and community connections are crucial to rehabilitating prisoners and reducing the risk of reoffending," Mr Carroll said. "Suspending personal visits was a necessary step to keep our staff and prisoners safe but we wanted to see those connections maintained."
Benjamin is a state political reporter