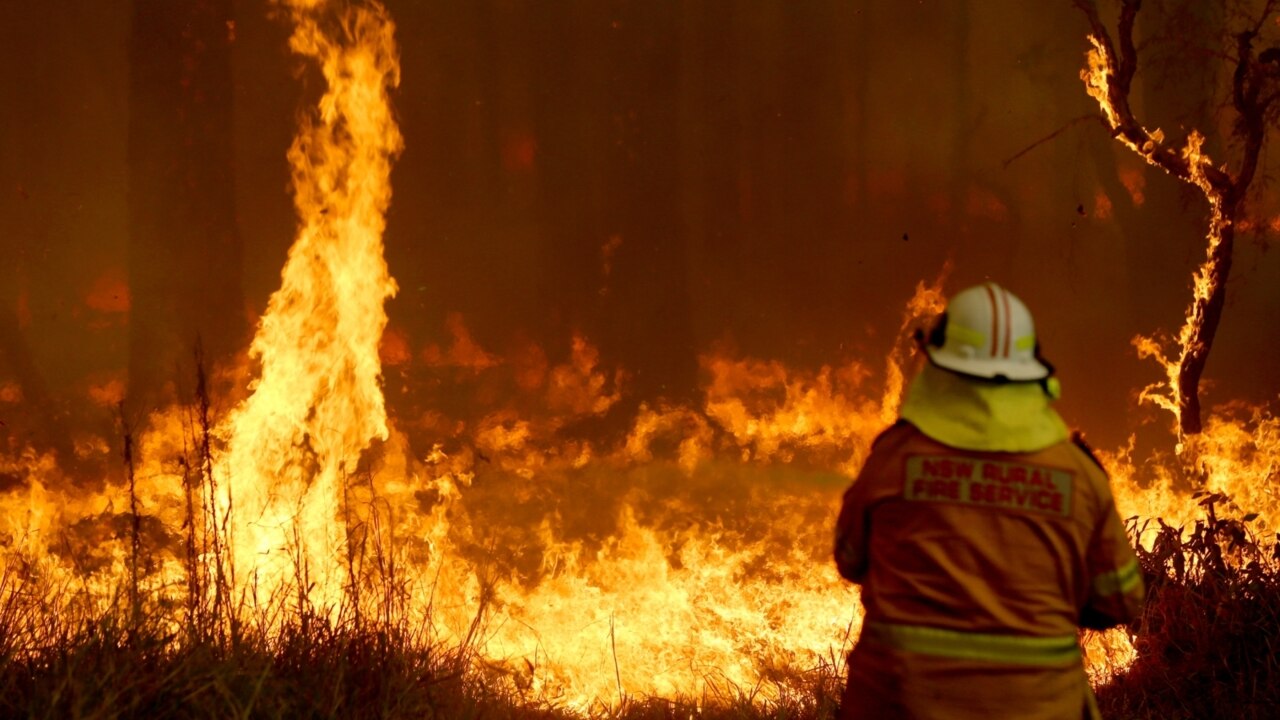 Firefighters have released new video showing the full force of the New South Wales fire crisis.
Fire and Rescue New South Wales crews helping battle blazes south of Nowra were forced to shelter in their truck as the fire front tore through.
Robert Salway, 63, and his 29-year-old son Patrick were killed when the fire tore through their family property near Cobargo on Tuesday.
Firefighters in New South Wales have taken advantage of easing conditions – as they attempt to gain the upper hand on the state's bushfire emergency.
On the New South Wales South Coast, a telecommunications outage is causing further problems for the fire fighting efforts, and in Victoria, seven emergency warnings remain in place as 45 bushfires burn across the state.
Military personnel have been called in to help firefighters battle dozens of blazes still burning across the state.
Image: News Corp Australia