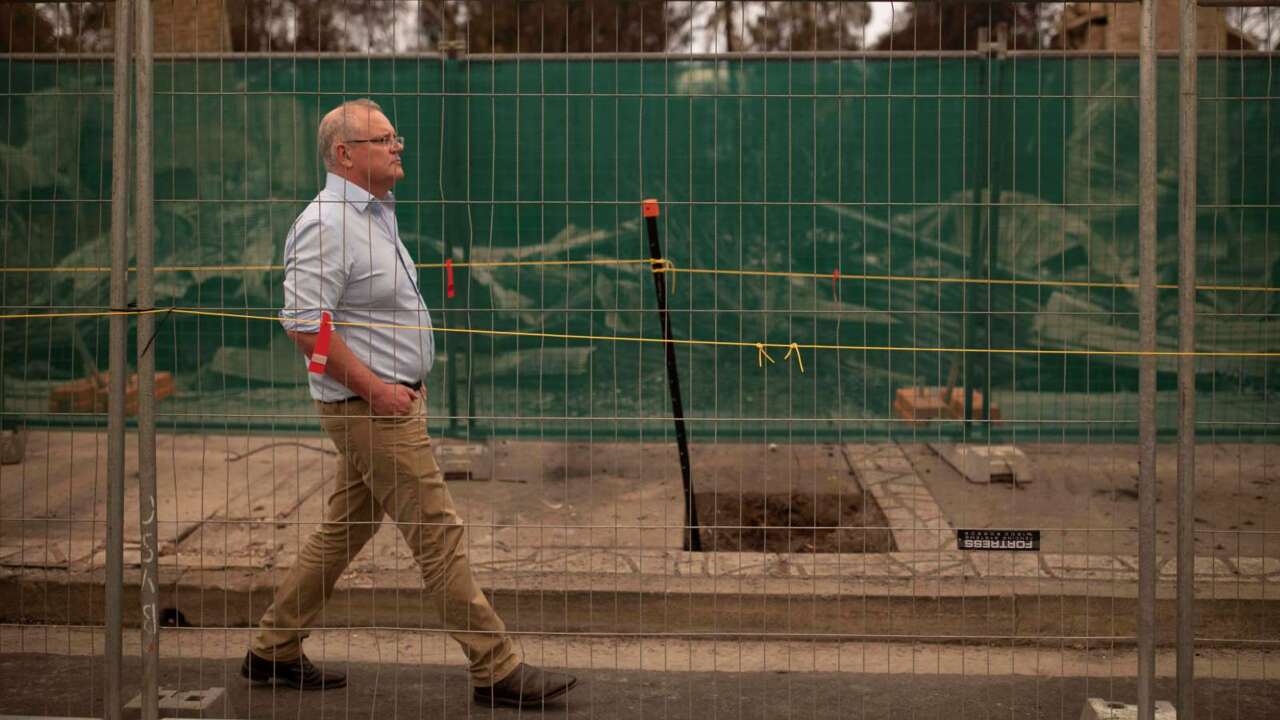 Some Cobargo residents were less than happy to see Prime Minister Scott Morrison visit their community during the bushfire crisis this week.
One woman refused to shake the prime minister's hand, telling him he should give more funding to the Rural Fire Service.
Two others shouted at Mr Morrison until he retreated to his vehicle.
The locals continued to protest, claiming the NSW South Coast was often overlooked in times of need.
The prime minister also paid a brief visit to Rural Fire Service headquarters at Bega, in New South Wales, where he received an update and spoke with crews fighting on the front lines.
Mr Morrison is expected to visit the Gippsland fire grounds on Friday ahead of escalating conditions at the weekend.
Image: News Corp Australia