A record was set last week when 3.3 million Americans applied for unemployment benefits, but that record has been obliterated just seven days later, with 6.6 million people filing for unemployment insurance in the past week.
"This marks the highest level of seasonally adjusted initial claims in the history of the seasonally adjusted series," the Department of Labour said.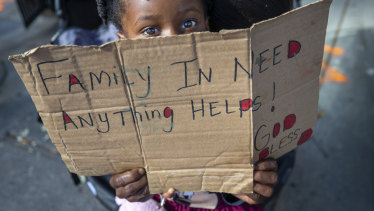 US Secretary of Labour Eguene Scalia said the figures reflected "the sacrifices American workers are making for their families, neighbours, and country in order to 'slow the spread.'"
More than 80 per cent of Americans have been told to stay at home to stop the spread of the pandemic. Known infections in the US have doubled to that of Italy's – the worst-hit country – and the death toll has climbed to 4800.
On Wednesday, Vice-President Mike Pence warned the US was on the same trajectory as Italy.