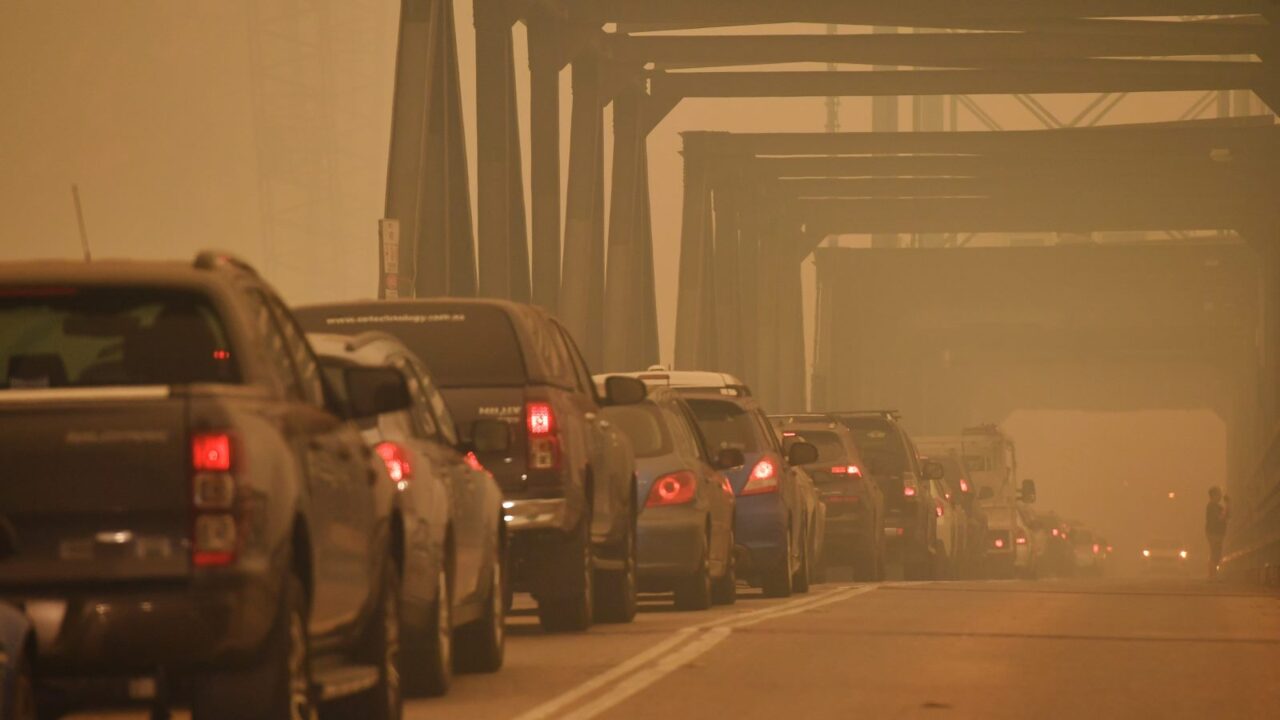 Residents and holiday-goers may have a short window of time to evacuate the New South Wales South Coast before conditions deteriorate on Saturday.
Police and fire authorities have been working around the clock to clear the Princes Highway north of Batemans Bay, with it likely to reopen on Wednesday evening.
Residents – and those on summer holidays – are being warned that if they don't leave before Saturday they may be stuck there again, when fires are likely to flare back up and roads will be closed.
Work is being done to open roads south of Batemans Bay down to Bega, with alternative routes via the Hume highway also being worked on.
Authorities are asking for compliance and patience.
Image: News Corp Australia