It raised the possibility of placing Ms Gobbo in witness protection but warned she was reluctant to do so and would be at risk of serious injury or death once her identity as a crown witness was exposed.
The SWOT analysis was prepared on December 31, 2008 by an SDU detective known by the pseudonym Officer White.
Three weeks earlier, on the intructions of the Petra taskforce, Ms Gobbo had worn a wire to a meeting with Mr Dale, the prime suspect in the 2005 murder of Hodson who was a police informer and drug dealer.
Police covert support division records show the analysis was accessed by Mr Overland, a member of the Petra task force steering committee, on January 5, 2009.
The decision to take a statement from Ms Gobbo and plan to put her on the stand as a prosecution witness was a turning point in the Lawyer X affair. It triggered a complex chain of events which eventually exposed her double life as registered police informant 3838.
Between December 2008, when the SWOT analysis was completed and March 2010, when Ms Gobbo was due to give evidence in a committal hearing against Mr Dale, she fell out bitterly with Victoria Police. She refused to testify and her statement implicating Mr Dale was withdrawn.
The remaining case against Mr Dale collapsed a month later when another witness who'd agreed to testify against him, gangland killer Carl Williams, was murdered in jail. Ms Gobbo subsequently sued Victoria Police for breach of duty and won a $2.88 million settlement.
Mr Biggin told the royal commission hearings earlier this year that he encouraged Ms Gobbo's handlers to record in writing their concerns about the plan to use Ms Gobbo as a witness. This was to protect them from any future recriminations. He described the SWOT analysis, contained in a report he provided to police command, as "career-limiting papers".
The SDU analysis warned of the legal implications of using Ms Gobbo as a witness, including the prospect of an inquiry into the affair and the risk that previous convictions and ongoing criminal proceedings against drugs kingpin Tony Mokbel may be declared unsafe.
It contained details of Ms Gobbo's poor physical and mental health and questioned her motivations for making a statement implicating Mr Dale, a former drug squad detective she provided legal advice to and on one occasion, had sex with.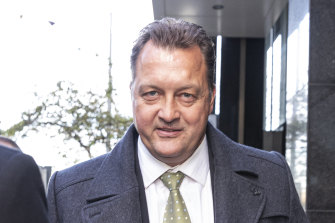 "Source uses prescribed assorted medications (up to 180mg of morphine a day) for chronic pain and is possibly suffering depression, (not diagnosed). Source has over the course of the last two years suffered significant weight loss and lack of appetite."
It flagged additional risks of highly secretive SDU members and methods being exposed and Ms Gobbo pursuing financial damages against police. To mitigate this financial risk, it raised the prospect of Victoria Police making a "substantial" cash reward to Ms Gobbo for the information she had already provided.
Mr Overland this month testified to the royal commission and will be questioned further about the decision to use Ms Gobbo as a witness against Mr Dale when he is recalled as a witness next year.
Commissioner Margaret McMurdo has directed Ms Gobbo to testify on January 29 but it is unclear whether the former lawyer intends to comply with the order.
The royal commission's public hearings resume on January 21.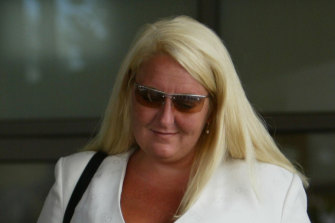 Chip Le Grand is The Age's chief reporter. He writes about crime, sport and national affairs, with a particular focus on Melbourne.