The government confirmed Mr Blacher's report found the council was deeply divided, with personality conflicts that rendered it dysfunctional.
Administrators will be in place until at least the 2024 local government elections.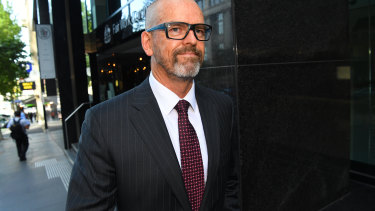 Whittlesea Council had five chief executives over five years. More than $500,000 was spent on legal disputes between councillors and chief executives.
Opposition spokesman for local government Tim Smith said the government should have sacked this "dysfunctional council years ago."
"This has been the scene of Labor factional infighting since I can remember," he said.
"It does strike me as odd that the government has decided this week to move on this council, given they should have moved them on years ago."
Mr Overland was sacked shortly before he gave evidence to the royal commission into the so-called "Lawyer X" scandal, which has examined Victoria Police's handling of barrister and police informer Nicola Gobbo.
The Age contacted Whittlesea Council for comment.
The sacking comes after scandal-prone Casey City Council was sacked just weeks ago amid an ongoing corruption investigation that has focused on donations to former councillors.