A mother and her five-year-old son are dead after a truck crashed into their car in regional Victoria, crushing the family of four inside.
The Epsom family were travelling along Allendale-Kingston Road towards Kingston about 12.20pm today when they collided with a prime mover.
Authorities say the truck failed to stop at a give way sign, soared through the intersection and sent the family's Toyota Rav4 flying towards a tree.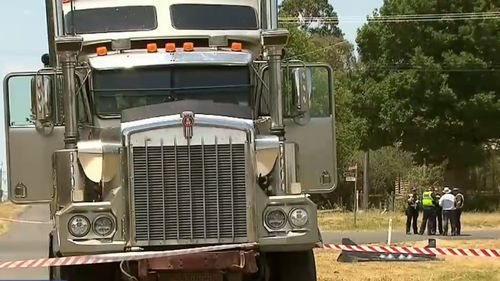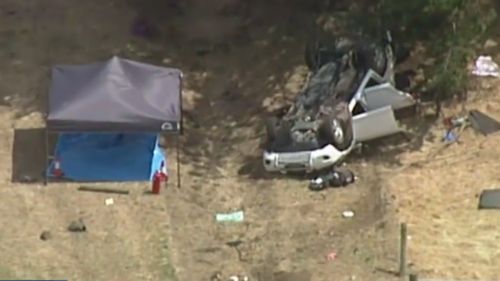 "This is absolutely devastating. This is a collision that was completely and utterly avoidable," Victoria Police's Sergeant Paul Lineham told 9News.
"We've got two people dead here – one is a child… these things shouldn't be happening."
At least eight emergency crews rushed to the scene, but the 37-year-old woman and five-year-old boy were unable to be saved.
The boy's nine-year-old brother was airlifted to the Royal Children's Hospital with life-threatening injuries. He is now in a stable condition.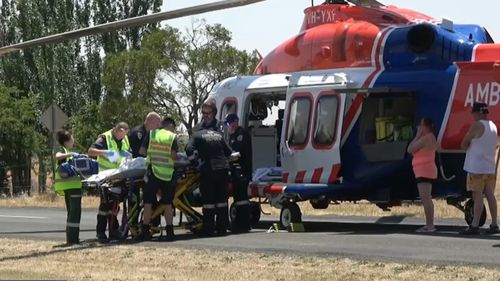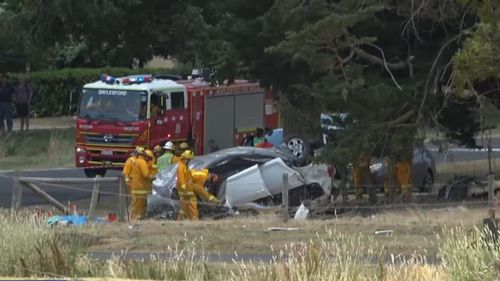 The children's father was taken to Ballarat Hospital to be treated for minor injuries and shock.
The force of the impact also killed the family's beloved pet Staffordshire terrier.
Clearly shaken, the 59-year-old Western Australian truck driver was interviewed by police for almost two hours before being taken to Ballarat Police Station for mandatory testing.
He is expected to be charged with dangerous driving causing death.